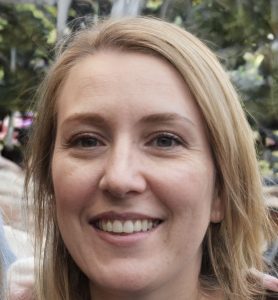 Hello and welcome to Coffee Refined!
My name is Caroline and I've been a coffee lover since I was in my early teens. One of the things I love about coffee is the way it brings people together.
In that spirit, I've put this site together to share my knowledge and hear your stories about coffee tips, espresso machines, making the best coffee, and finding the very best equipment.
Having spent many years as a barista in San Francisco, I learned all about coffee from serious professionals and I consider myself lucky that I got that education.
All while looking at the beautiful views of the city by the bay! It's true, we had an amazing view from the espresso machine!
Aside from coffee, my interests include gardening, weaving (and learning other fiber arts), and hanging out with my dogs!
I hope you enjoy the site!